As a seasoned realtor of 14+ years, When I say "We are in a blessed area", I am not just talking about the market. It is true that the Columbia County homes and this area gives a huge "Bang" for your buck, However we also have some of the best entertainment available.
Our CSRA is all about families, friends, pride in our country, good food and having fun. If you are looking for something fun to do this July 4th weekend, Here are a few fun and safe ways to celebrate the birth of our nation.
Boom in the Park, - EVANS TOWNE CENTER PARK
When:July 4, 2017
Where: Evans Towne Center Park, 7016 Evans Towne Center Blvd.
Gates will open at 6:00, with FREE WATER SLIDES (I'm in!!!!)
Fireworks should start around 9:00-9:15
VIP Tickets Available
Find more information HERE
Fort Gordon Independence Celebration 2017
When: June 30, 5:00-11:00pm
Where: Barton Field
Special musical guest Randy Houser and Jon Langston
For more information please call 706-791-8878 or find more information HERE
July 4th: What to do in Augusta
For WRDW's list of July 4th activities, click HERE
If you know your July 4th activities will involve some fun beverages, make sure you have a safe ride home.
Here's a few options for the night.
Uber- This rideshare service can get you home for just around 5-13 dollars- less than another round of drinks. Uber now services most of the CSRA, so take advantage of this new technology.
Download the app HERE for Apple phones and HERE from Google Play.
Lyft- Another rideshare service that functions the same as Uber.
Download the app HERE for Apple and HERE from Google Play.
Taxi Services in the CSRA:
Yellow Cab of Augusta- Website Apple App Android App or Call- 706-733-3444
Speedy Cab of Augusta- Website or Call- 706-877-1119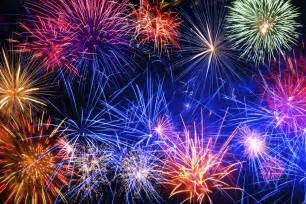 Have a safe and happy Fourth!!
Amanda and Team